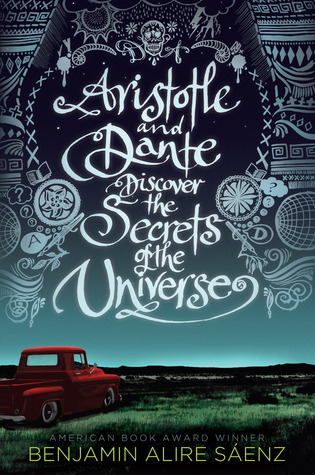 I loved this book.  I didn't think I would.  But I loved it.  It's simple, yet poetic language wove its way into my hearts and I had to read late into the night to see what would happen with this simple story of two boys as they embark on a friendship.  When I finished it, I wanted to hug it, thank it for its experience, thank the author for writing it.  Case closed, right?  This book should go into my 7th grade classroom library, no questions about it.  After all, it is is not violent, except for the aftermath of a fist attack.  It doesn't get into heavily descriptive romantic things.  In fact, not much really happens within the book that could offend anyone.  And yet, it follows the love story between 2 boys.  Not a boy and a girl.  Not what we tend to see in our YA books.  Not what we tend to see in our classroom libraries.
Had this book been a love story between a boy and a girl I would have had no hesitation.  This would have had a prominent place as students walk into my classroom.  And yet, due to the relationship being a same-sex one, I know that for same that means the book is more mature.  That it may offend some.  That some parents will not want their child reading it.  That some children will not want to read it.  Yet, I know there are others who need this book.  That need to know that what they are going through is perfectly normal, is perfectly alright.  They need to be represented in my classroom library too.
So I am torn.  Do I give it is spot in my realistic fiction bin and hope someone loves it as much as I did?  Do I place this book in my library and caution kids that pick it up?  Do I keep it behind my desk and hand it to those that inquire?  Do I leave it at home and watch it sit on a shelf, waiting to be read by someone other than me?
What do we do when our book loves may offend?