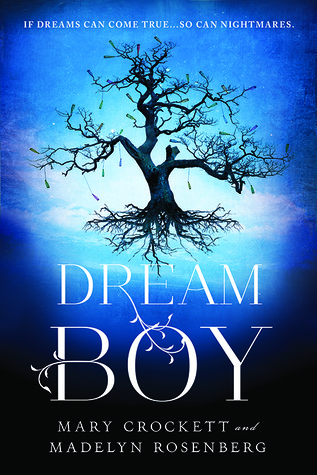 Once again, this book snuck its way into my hands as I perused the book store.  I didn't know what to expect except it sounded a bit creepy and I was not disappointed there.  Whenever there are little girls that want to kill you, the creepy factor goes up by a bit.  And yet, I rated this book three stars on Goodreads because parts of it was very predictable.  There was a lot of the usual YA romance, nothing too descriptive, lots of confused emotions and finding oneself.  The premise of the story though was fairly interesting and definitely creative.  I read the book in two nights, so I did want to read it and I have no problem handing it to many students.
Bottom line:  A bit creepy of a read for mature 5th graders and up.
From Goodreads:
Annabelle Manning feels like she's doing time at her high school in Chilton, Virginia. She has her friends at her lunchtime table of nobodies. What she doesn't have are possibilities. Or a date for Homecoming. Things get more interesting at night, when she spends time with the boy of her dreams. But the blue-eyed boy with the fairytale smile is just that—a dream. Until the Friday afternoon he walks into her chemistry class. 
One of friends suspects he's an alien. Another is pretty sure it's all one big case of deja vu. While Annabelle doesn't know what to think, she's willing to believe that the charming Martin Zirkle may just be her dream come true. But as Annabelle discovers the truth behind dreams—where they come from and what they mean—she is forced to face a dark reality she had not expected. More than just Martin has arrived in Chilton. As Annabelle learns, if dreams can come true, so can nightmares.