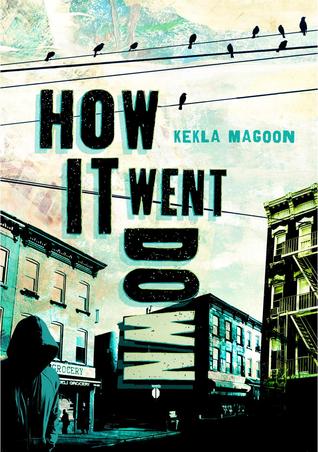 This book made me wish I taught high school.  A terrifying narrative really, because of how this exact thing happens in our nation to the students that we teach.  Sublime in its realism, and lens with which it views the events, showing all of the gray sides of every story.  I have ordered it for my classroom library but will keep it with me until I meet the right student for the story.  This book is tough to read, no doubt about it, but I cannot help but think of how many people should read it and then discuss it.  This is one of my best reads of 2014 so far.
Bottomline: High school and up due to language and the events depicted.
From Goodreads:
When sixteen-year-old Tariq Johnson dies from two gunshot wounds, his community is thrown into an uproar. Tariq was black. The shooter, Jack Franklin, is white.
In the aftermath of Tariq's death, everyone has something to say, but no two accounts of the events line up. Day by day, new twists further obscure the truth.
Tariq's friends, family, and community struggle to make sense of the tragedy, and to cope with the hole left behind when a life is cut short. In their own words, they grapple for a way to say with certainty: This is how it went down.