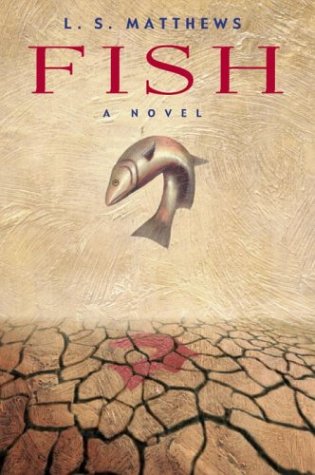 This little unassuming book that starts with the story of a fish is deep.  I read it in one sitting, mesmerized by the sparse words and the depth of knowledge that seeped through the pages.  Who knew that such a small book could carry such a weight?  Throughout the book I could hear the conversations this book would prompt, how it would keep students at the edge of their seats wondering what would be around the next corner, on the next page.  I also knew that this is a gateway book; one that can lead to a wealth of discovery about the world and the history of Africa and other continents.  This is why it is a Global Read Aloud contender for 2015 and a must add to any classroom library 5th grade and up.
From Goodreads:
"My story starts the day that my parents told me we must leave our adopted home forever. Because of the soldiers and the drought we barely had enough to eat and we could no longer stay to help the people in our village.
Right before we were leaving I saw a fish in a small brown puddle and I knew I had to take it with me. The journey would be hard to get across the mountains–to the safety of the border and the people there who could help" us." Yet when I put the fish in the pot I never realized what we would have to face. It never occurred to me to leave Fish behind.