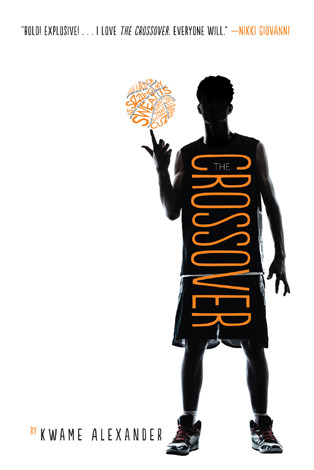 It was one of my reluctant readers who found this book first in my library.  I had ordered it through our huge Donorschoose gift, but there it had sat, eagerly waiting for someone to finally pick it up and read it.  I knew this book was incredible when my student shared it in our book circle and said that even though it was poetry and stuff it was still really good.  This boy had not read more than 2 books this year.
When I saw the book in my returned book bin, I snagged it, knowing that this was my chance.  Last night as I settled into the rhythm of the story, I kept reading and reading, just to see where the words would take me.  I couldn't believe I finished it in a sitting, considering I had just finished another book that night.  yet, now I want to go back and reread it, truly devour the lyrical form of the writing, the care that went into the words, not just turn the page to see what happens next.  I am eager to get this book into the hands of my students.
Bottomline: Must add to any classroom 4th grade and up.
From Goodreads:
""With a bolt of lightning on my kicks . . .The court is SIZZLING. My sweat is DRIZZLING. Stop all that quivering. Cuz tonight I'm delivering, "" announces dread-locked, 12-year old Josh Bell. He and his twin brother Jordan are awesome on the court. But Josh has more than basketball in his blood, he's got mad beats, too, that tell his family's story in verse, in this fast and furious middle grade novel of family and brotherhood from Kwame Alexander ("He Said, She Said" 2013).
Josh and Jordan must come to grips with growing up on and off the court to realize breaking the rules comes at a terrible price, as their story's heart-stopping climax proves a game-changer for the entire family.