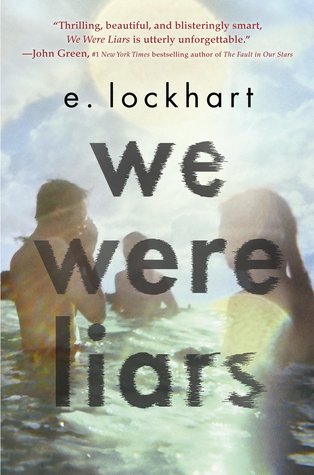 I have been trying to get this book from my students for a few months now, hunting it down, asking if I could please read it next.  It seemed an impossible task until I put my foot down and simply took the book.  The students would have to wait a few days to get it back.  I had just finished Unwind and figured I might as well start this one, my sleep could wait 15 more minutes while I started a new book.  Then I had a problem; an hour later I was still reading and the night was getting later and later.  That is the type of book experience this book will give you.
We Were Liars is a must read.  Well-written with a story-line that keeps you turning the page, and short enough for even my more meticulous or reluctant readers to pick up and not feel intimidated.  Strong language and some more mature things in it means kids need to be ready for the subject matters, but a vivid story and accessible language means it will find a wide audience, that's why this book is a Global Read Aloud contender.
Bottom line: A must add to any 6th grade or up classroom.
From Goodreads:
A beautiful and distinguished family.
A private island.
A brilliant, damaged girl; a passionate, political boy.
A group of four friends—the Liars—whose friendship turns destructive.
A revolution. An accident. A secret.
Lies upon lies.
True love.
The truth.